Community Planning Campaigns…
None at this time.
We don't have any articles on this topic at the moment.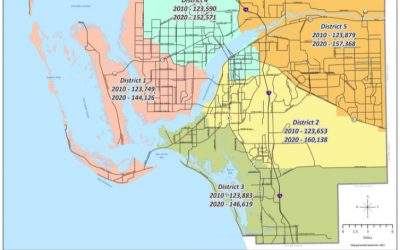 County Commission Redistricting Meetings Every ten years, the Lee County Board of County Commissioners is required to review population statistics with the goal of keeping similar population numbers within each commissioner's district boundaries. The delayed release...
Find Your Representatives
Contact information for local, state and national legislators.
Volunteer
The ECCL is made up entirely of volunteer residents, businesspeople, and you!
Support
Your contributions protect the voice of Estero residents and enable action before it's too late!