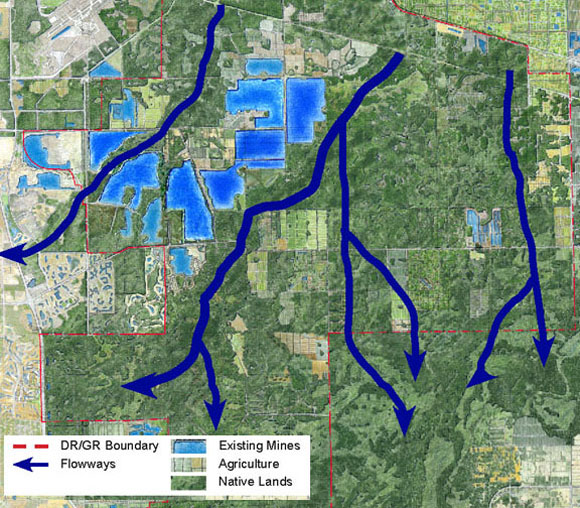 DR/GR stands for density reduction – groundwater resource. It is a large area of land (over 80,000 acres) just east of Estero that was established jointly in 1990 by the State of Florida and Lee County with the specific purpose of protecting the principal water supply for most of Southwest Florida including both Estero and Bonita Springs as well as Fort Myers, Cape Coral and even areas of Naples. The density reduction name refers to how land was to be developed in this precious natural area- only one home per 20 acres of land. What is happening? For several years, the 5 person Lee County Board of County Commissioners has encouraged development of the DR/GR alleging that development will not harm the groundwater resource property. Developers have successfully lobbied the Board and produced so called scientific studies that support a pro development position. Studies done by several independent agencies including FGCU show just the opposite effect predicting that development in the DR/GR could cause it to lose its ability to safely collect rainwater, leach it down to the main aquifers that store our water and thereby permanently harm our water supply, not to even mention the...
read more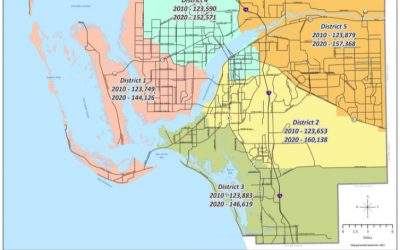 County Commission Redistricting Meetings Every ten years, the Lee County Board of County Commissioners is required to review population statistics with the goal of keeping similar population numbers within each commissioner's district boundaries. The delayed release...
read more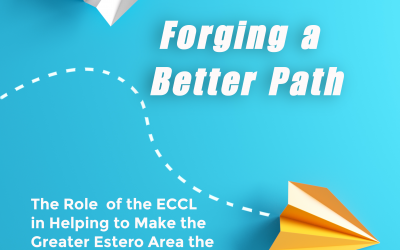 If you live in the Greater Estero Area you need to know this!There are many reasons why residents and visitors enjoy the lifestyle and ambiance of the greater Estero area, but this situation did not emerge by accident. How did this come about, and what will happen to...
read more
Join the Movement
Protect Your Voice
Sign up to receive emails on important and urgent issues facing Estero.
The Estero Council of Community Leaders (ECCL) is a network of communities and organizations working together to serve as the "Voice of the People" to advocate for positive change. Because there is strength in numbers and no Sunshine Law restrictions, the ECCL can openly address and affect the outcome of both challenges and opportunities facing our communities.