Our Mission
The Culture & Recreation Council's purpose is to advocate for an increase in resident and business owner's satisfaction by advocating for, supporting, and contributing to a rise in the number of cultural, recreation, and sports venues and activities in the greater Estero area. To provide information about and access to cultural and recreational activities and locations, resulting in increased interaction and participation.
Our Goals…
To ensure the Estero and surrounding communities are destinations where people work, play, learn, and develop a greater capacity to enjoy life.
To cultivate outstanding experiences, health, enjoyment, fun, and learning for all people.
To develop and expand facilities to ensure they are sustainable, well-maintained and safe, to meet the needs of individuals, families, and communities.
None at this time.
We don't have any articles on this topic at the moment.
None at this time.
We don't have any articles on this topic at the moment.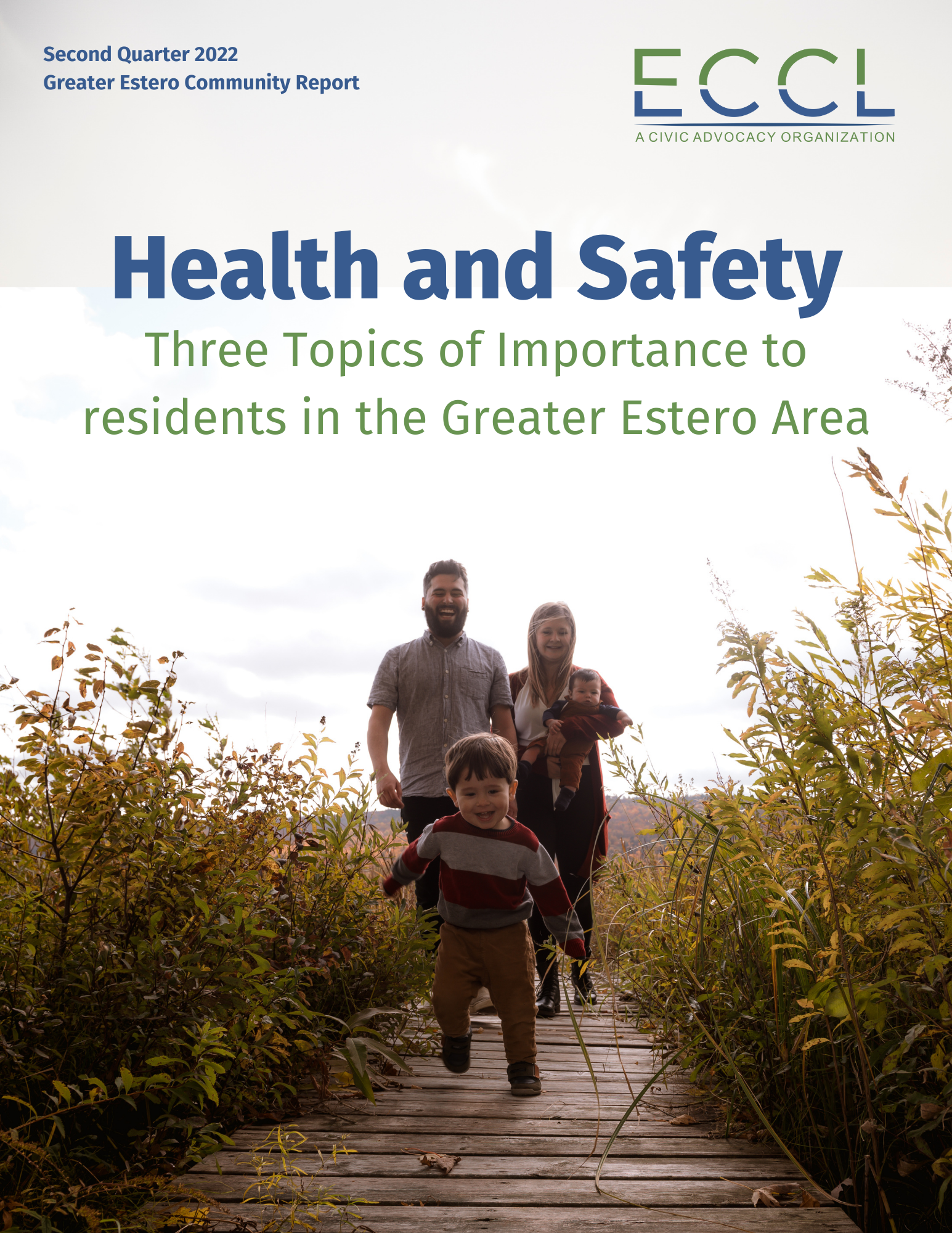 Important Health and Safety Issues in the Greater Estero Area The ECCL is pleased to provide the second quarter's Greater Estero Community Report (GECR) for 2022. Each of the articles contained in the report focus on aspects of importance in our area. We discuss:...
Find Your Representatives
Contact information for local, state and national legislators.
Volunteer
The ECCL is made up entirely of volunteer residents, businesspeople, and you!
Support
Your contributions protect the voice of Estero residents and enable action before it's too late!