Water Pollution
Water is essential to life, and in Florida, it is also an economic engine that fuels $94 billion in annual tourism spending and $12 billion in local and state sales, hotel, and excise taxes, according to Rockport Analytics LLC. When our waterways suffer, our economy suffers, too.
Find Out More
Meeting Video, Slides, and Summary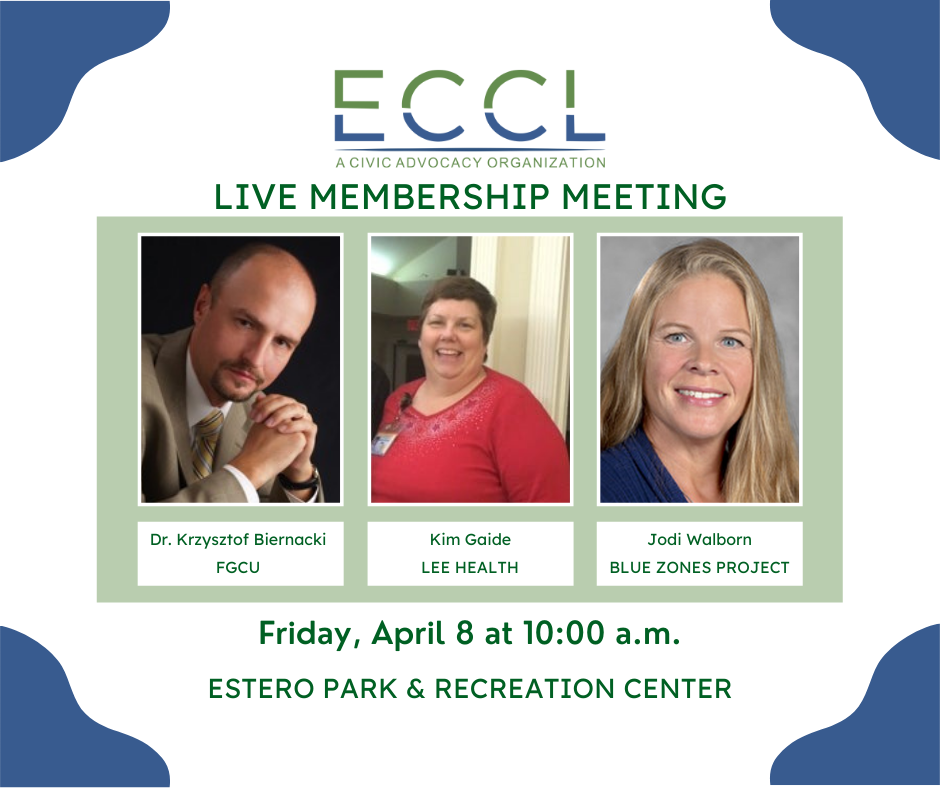 April 8 at 10:00 Estero Park & Recreation Center9200 Corkscrew Palms Blvd, Estero, FL 33928(239) 533-1470 MAPOur SpeakersSummary of April 8, 2022, Monthly Meeting In the absence of ECCL president Jim Gilmartin, Communication Chair Allan Bowditch welcomed...
read more
Join the Movement
Protect Your Voice
Sign up to receive emails on important and urgent issues facing Estero.
The Estero Council of Community Leaders (ECCL) is a network of communities and organizations working together to serve as the "Voice of the People" to advocate for positive change. Because there is strength in numbers and no Sunshine Law restrictions, the ECCL can openly address and affect the outcome of both challenges and opportunities facing our communities.