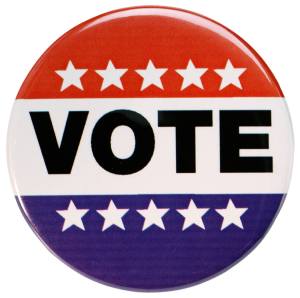 In one month, on August 26, all of us who are Florida residents will have an opportunity to elect two Lee County Commissioners, the local government that presently has the most impact on the Estero community.
If Estero is to continue to have a County Board that is responsive to our needs we need to turn out a large vote on August 26. This is not an easy task since Estero has a higher share of "snowbirds" than any other Lee County community and most of them are elsewhere in August.
Back in 2002, before we got involved in trying to increase our Primary Election participation, Estero's voter turnout in the Republican Primary Election was only two-thirds the County-wide average. That's when we started to assist our communities with information on voter registration and "Voting by Mail".
By helping to get our new residents registered to vote and advising our "Snowbirds" (and others) about how easy it is to "Vote by Mail" in the Primary Election, Estero community participation in the 2012 Republican Primary Election was 3% higher than the County-wide average.
Since 2012, more than 1,000 new homes have been built and occupied in Estero and thousands of other residences have changed hands. As a result we need your help once again in informing all of our residents about voter registration and their "Vote by Mail" opportunities.
Over the next month, we will be posting additional flyers that you can use to inform you friends, neighbors and community members in a timely manner about registration, "Voting by Mail" and Early Voting.
Time is short so we urge you to begin now to seek your Homeowner Association Board's approval to send these non-partisan messages to your residents.  In addition, we urge you to provide this information to everyone you know in the community. Personal relationships often are the most important factor in getting people's attention on matters like this.
Three Ways You Can Vote in The August 26th Election!