Healthy Life Center
Healthy living can be fun! These classes at the Healthy Life Center can show you how.
Dance your way to better health: Basic dance instruction
Six week class starting
Saturday, November 5
Brain Booster: Train your brain like you would any other part of your body
Monday, November 7
Prayer Doodling: An interactive way to pray for others
Thursday, November 10
These are just some of the offerings for November, which also includes lots of ways to make this season of eating a healthy one.
Walking Club meets Wednesdays and Saturdays at 8:30 a.m.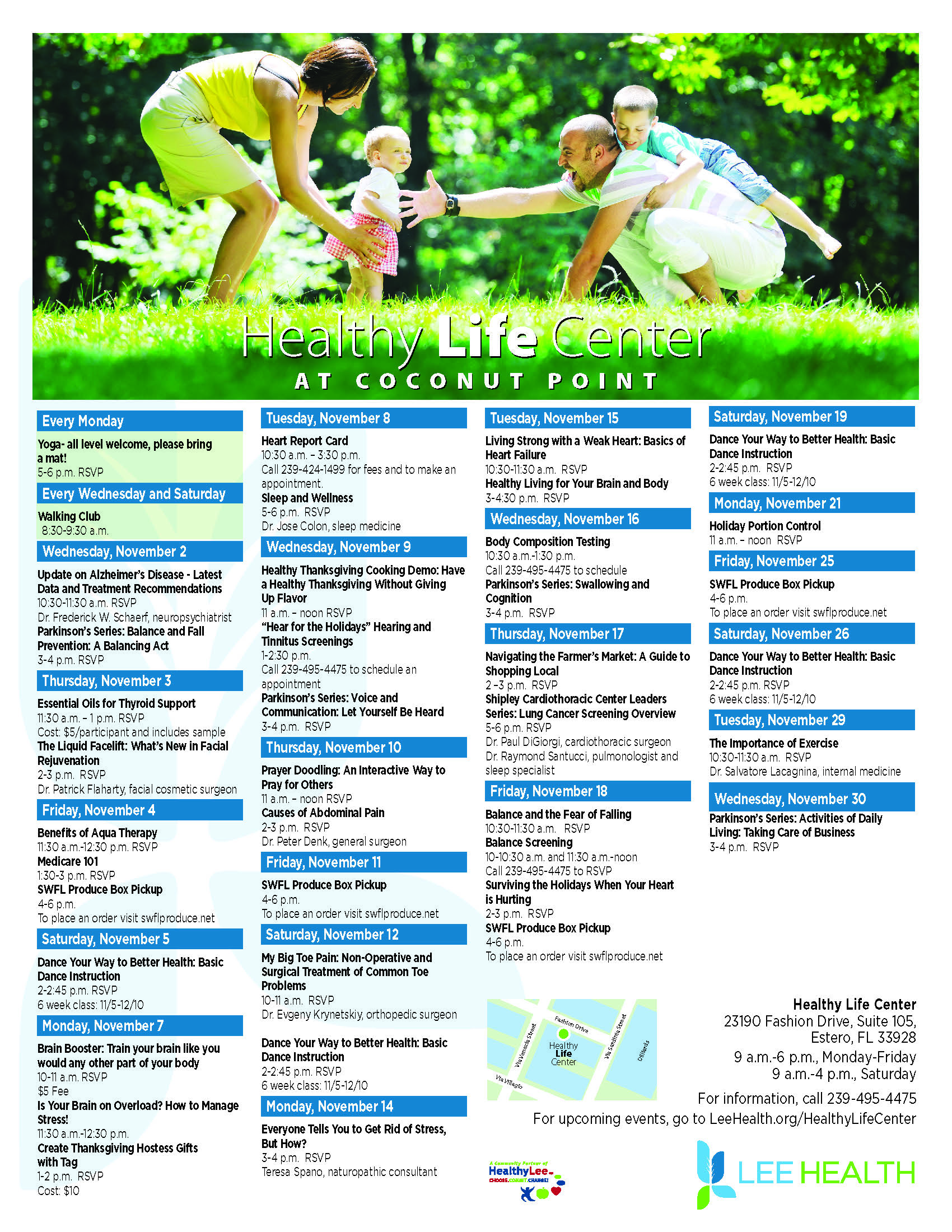 Koreshan State Historic Site
Kayak the Estero River from the Koreshan State Historic Site Boat Ramp!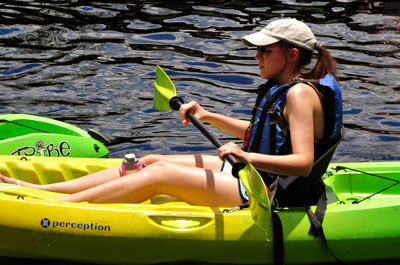 Have you explored the Estero River lately? Now is the time! Koreshan State historic Site is now offering CANOES and KAYAKS for rent! Enjoy the serenity of our community's hidden treasure, the Estero River, while paddling the freshly cleared waterway. Canoes rentals are $7.00 for the first hour, and $5.00 each additional hour. Single Kayak rentals are $10.00 for the first hour, and $5.00 each additional hour. Tandem Kayak rentals are $15.00 for the first hour, and $10.00 each additional hour. Rent at the Ranger Station. No reservations. For more information call (239) 992-0311.
Yoga in the Park! Traditional Yoga
Every Tuesday at 8:30 a.m. – 9:45 a.m.
Traditional Yoga class focuses on breathing, stretching and postures. Modifiable for all ages and levels of participants. Over time, this form of yoga will tone the body and focus the mind. Each practice will leave you relaxed, refreshed and rejuvenated. Beginners welcome! Some mats provided. Bring a water bottle. $10 cash. Park admission FREE.
Yoga in the Park! Goddess Yoga
Every Thursday at 8:30 a.m. – 9:30 a.m.
This form of yoga incorporates goddess mythology into the physical practice of yoga, allowing participates to embrace and internalize the symbolic nature of each goddess in the practice. Focus is on improving internal strength, clarity, love and creativity, and is accompanied by a dynamic physical practice. Basic physical agility required. Some mats provided. Bring a water bottle. $10 cash. Park admission FREE.
Guided Estero River and Mound Key Kayaking Tours
Join the College of Life Foundation on a guided tour through the historic beauty of the Estero River or paddle to Mound Key and hike the trail to the top of the ceremonial center of the Calusa Indians. Explore this unique ecosystem with dolphin, manatee, osprey, cormorants, great blue herons and a Florida Master Naturalist in a comfortable, secure sea kayak.  Reservations required, please call (239) 992-2184.
Native Plant Sale
Every Sunday 8:00-1:00 p.m.
Learning about and purchasing native plants can be a daunting task, but it just got easier! The Coccoloba Chapter of the Florida Native Plant Society volunteers will be selling native plants at the Koreshan State Historic Site Farmers Market EVERY SUNDAY 8:00 a.m.-1:00 p.m.  Experts will be on hand to help answer your questions and teach you about the wonderful benefits of adding native plants to your landscaping. Volunteers will also explain about the fertilizer ordinance and invasive exotic plants. For more information, visit www.FNPSCoccoloba.org or call (239) 273-8945.
Koreshan Sunday Farmers Market
Every Sunday 8:00-1:00 p.m.
Join us in the historic settlement of Koreshans. Our quaint summer market offers local produce, fresh seafood, local honey handcrafted goods, pickles and olives, and fresh mozzarella cheese! The market is FREE for the summer. Contact the Ranger Station at (239) 992-0311 for more information.
Guided Historic Tours
Every Saturday and Sunday at 10:00 a.m.
(Beginning in January, Tours Wednesday-Sunday 10:00 a.m. & 2:00 p.m.)
Explore the 19th century religious Koreshan settlement, its structures, and gardens. Join our guided walking tours and learn about these idealistic pioneers. The walking tour is about an hour and a half. Guided Tours are $2 for adults, $1 for children under 6 years of age and can be purchased at the Ranger Station (239) 992-0311.
Lovers Key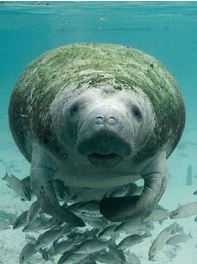 The Florida Manatee
Friday, November 11 at 10:00 a.m.
Join a park ranger for an interesting and informative talk about the Florida Manatee. Learn about Florida's gentle giants and the threats they face. Due to limited space, reservations are required. Call 239-463-4588.
Lovers Key Fishing Clinic
Tuesday, November 15 at 10:00 a.m.
Join park naturalists to learn a variety of tackle and fresh bait rigs, find out the best places to drop a line, and learn about the rules and regulations that pertain to game fishing in Southwest Florida.  Due to limited space, reservations are required.  Call 239-463-4588. Reservations required.  Call 239-463-4588.
Programs are included in park admission fees of:
$4.00 for vehicles with one individual.
$8.00 for vehicles with two to eight individuals.
$2.00 per pedestrian or cyclist.
All programs will take place at Lovers Key State Park and registration is required. The park offers many recreational opportunities to visitors with disabilities.
For assistance or to register, contact the park office at (239) 463-4588.
Happehatchee Center
Members Day in the Park
November 6th, 2016 Free to Members
Happehatchee Eco Spiritual Center is grateful to its members who loyally support our mission to protect our environment and serve our community. Twice a year we bring our members together in a joyous celebration of our joint mission and love for this beautiful land – in loving memory of our founder Ellen Peterson. We invite you to join us next time for this beautiful event. Please become a member today if you haven't already so you can join in the fun!
FGCU Bower School of Music & the Arts
The Tempest
November 11-20, 2016
The Theatre Program in the Bower School of Music & the Arts at Florida Gulf Coast University (FGCU) presents William Shakespeare's "The Tempest" from Nov. 11 to Nov. 20 at FGCU's Theatre Lab.
The production celebrates the master writer's threadbare and well-worn love affair with the magical world of the stage. FGCU theatre professor Barry Cavin directs this classic Shakespearean piece with a modern twist in honor of the 400th anniversary of the playwright's death. This production features 11 FGCU students playing over 20 characters. Performances will be Nov. 11, 12, 18 and 19 at 7:30 p.m. and Nov. 13, 19 and 20 at 2 p.m., with a post-performance discussion with the actors, director and crew following the Nov. 19 performance.
Individual tickets are on sale now and cost $10 for the general public and $7 for students. Tickets and further information are available online at www.theaterlab.fgcu.edu or at the door, based on availability. The TheatreLab is located in the Arts Complex on FGCU's main campus at 10501 FGCU Blvd. S. Parking is available in Lot 7 for patrons of the theatre and other guests.
Estero Fine Art Show
November 19 & 20, 2016, 10-5
Miromar Design Center, 10800 Corkscrew Road, Estero
Free Admission – $5 donation proceeds support the Institute for the Arts & Education.