Resnick-Wynn Family Business Conference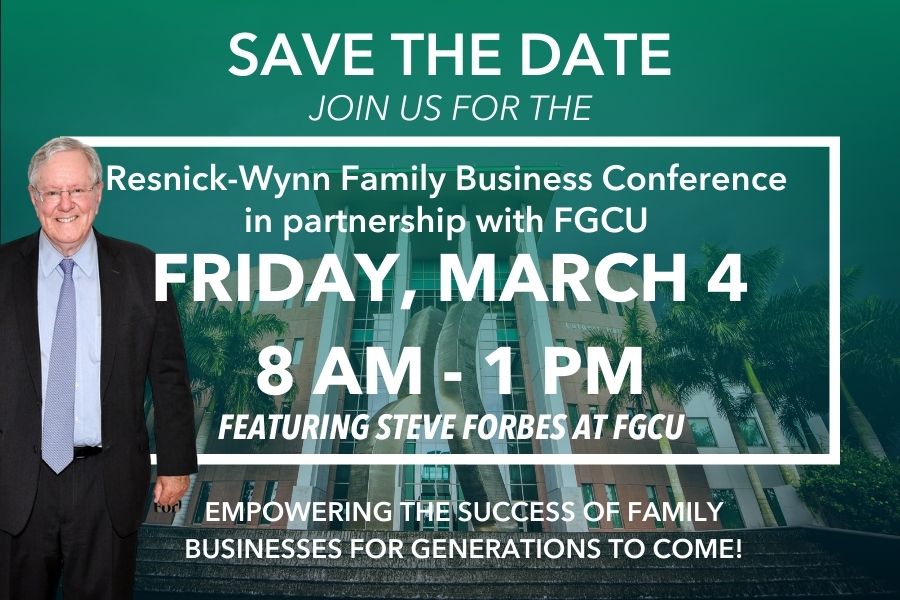 Learn best practices from successful multigenerational family businesses to ensure your legacy is protected. From governance, succession planning, purposeful culture, to conflict resolution and more – commit today to avoid being part of the dire survival statistics that face family organizations.
Presenters include Steve Forbes, John Resnik, Billie Resnick and Michael Wynn.
The revenue generated through ticket sales will support scholarships and awards for FGCU students.