ECCL Monthly Meeting
January 14, 2022 @ 10:00 am

-

11:00 am

EST
[dss_post_featured_image _builder_version="4.14.4″ _module_preset="default" global_colors_info="{}"][/dss_post_featured_image]
The next ECCL Membership meeting will be a Zoom meeting. The CDD guidance is to avoid large indoor meetings. Moreover, the recent discovery of the COVID-19 Omicron variant in America justifies caution with no firm conclusion on the danger level.
We will meet with you on ZOOM, the free video meeting program:
You will be able to ask questions during the session.
If you have any pre-meeting questions, please send them to Jim Gilmartin ecclpres@gmail.com. During the meeting, we will answer as many questions as possible.
To enter, save this email and Click the Link to Join Webinar: https://us02web.zoom.us/j/83367366122 at approximately 9:55 AM Friday, January 14, 2022.
We will send you a reminder to attend the virtual meeting one hour before the scheduled meeting.
The moderator will start the meeting at 10:00 AM.
We look forward to your participation.
Stay safe,
Jim Gilmartin
President
ECCL
A Civic Advocacy Organization
January 14 at 10:00 on Zoom
Our Speakers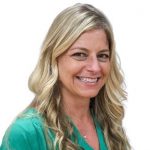 Jennifer Dorning
Senior Public Information Specialist
Jennifer is an associate at Atkins, a British multinational engineering, design, planning, architectural design, project management, and consulting services company.
Jennifer currently serves as the Project Public Information Consultant for Lee County's Corkscrew Road Widening Project. Jennifer acts as a liaison between the County, the project team, and the public during the project.
Jennifer will comment on the progress of the Corkscrew Road Widening Project and answer questions.
Update on ECCL Activity