It's not a stretch to say that without the Estero Council of Community Leaders, there would be no Village of Estero. Thirteen years of community advocacy from the ECCL laid the groundwork for the Village's incorporation on Dec. 31, 2014. Today, the ECCL continues to offer vital support to the evolving Village through the ECCL's extensive communications network and members' collective knowledge on a number of issues facing the community.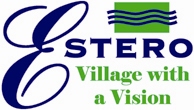 "The value of the ECCL is so long," Village Councilman Jim Boesch said. "Each day we spend time at the Council, we have to look back at the ECCL and the standards they set. We are continuing the good success of the ECCL."
Estero's slogan, "Village with a Vision," was established by the ECCL long before incorporation, and Boesch credits ECCL founders Neal Noethlich and Don Eslick with honing that vision for a community with an exceptional quality of life.
Through the years, the ECCL has conducted extensive research and lobbied to improve community planning, transportation, environmental protection, healthcare and more. That work continues as the ECCL embraces its support role for the Village — particularly vital when the Village is constrained by Sunshine Laws and jurisdictional boundary lines.
"I think their new role is really helpful," Village Councilman Howard Levitan said. "They have positioned themselves to deal with issues we don't have the power to deal with, like the DR/GR (Density Reduction/Groundwater Resource area), which is outside our jurisdiction."
Recently, the ECCL joined eight other organizations — including the Conservancy of Southwest Florida, Audubon, Florida Wildlife Federation and several east Corkscrew Road communities — in issuing a Joint Statement disputing the methodology and findings of a 2016 mining study commissioned by Lee County. The study used total population, rather than population growth, as the basis for its finding that new mines will be needed in the county by 2040. To date, two new mines have been proposed in the Density Reduction/Groundwater Resource DR/GR east of Estero's boundaries. Development in this area greatly affects Estero's watershed, its rivers and streams, the Estero River, Halfway Creek and Spring Creek and Estero Bay.
While the DR/GR is beyond the Village's boundaries, the Village recently contracted with J.R. Evans Engineering to develop a Stormwater Master Plan for Estero. This plan will examine how water flows from the east into the Village's watersheds, identify flooding issues and deficiencies in conveyance, and prioritize water projects for the Village for the years ahead.
"Particularly in working on county and stormwater issues, Don Eslick and the ECCL have been very helpful in making contacts and helping us understand the background on some very complex issues," said Village Manager Steve Sarkozy.
ECCL Members & Partners
The ECCL continues to tackle an array of quality of life issues on behalf of Estero citizens. Each month, ECCL committees meet to address new developments in transportation, community development and the environment. Monthly membership meetings are attended by representatives from more than 30 Estero communities. The ECCL membership also includes several civic organizations like Estero Chamber of Commerce, Estero Historical Society, Estero Rotary Club, College of Life Foundation, Happehatchee Center and Friends of South County Regional Library.
ECCL Communications
The ECCL reaches about 3,800 households with frequent email communications. It continues to expand its reach through social media and an expanding user base. ECCL communications will activate and engage over 12,000 households in 2017. ECCL communications include:
Monthly ECCL Report
Monthly Estero Development Report
Development Review notices
ECCL meeting notices
Monthly calendar of community events
Community Organization Support
Village Support messages
Since the Village's incorporation, the ECCL has sent out more than 200 emails to this extensive list of Estero residents, averaging about 11 messages per month. This massive communications engine continues to be of value to community organizations seeking to inform and involve Estero citizens.

Lee Health
Lee Health's partnership with ECCL goes back long before there was a Village of Estero, when Lee Memorial first purchased land at Coconut Point in the early 2000s. The two organizations shared disappointment when Lee Memorial was denied state approval to build a new hospital in Estero, but the disappointment was soon replaced with excitement as plans emerged for an innovative healthcare destination which will include a 24/7 emergency department, along with a surgery center, Continuum Care unit and outpatient services.
"Together, we worked on Plan B, and out of that loss, I think we created something that might be even better than a hospital," said Suzanne Bradach, project manager for Lee Health Coconut Point.
As plans have come into focus, Lee Health has gained valuable feedback from ECCL members along the way, Bradach said. The ECCL continues to send out regular email updates from Lee Health to keep the community informed.
"The partnership has been extremely important to us because it enables us to connect in a way we never would be able to otherwise to reach thousands of members of the community through the ECCL communications engine," Bradach said.
Estero Community Improvement Foundation
The Estero Community Improvement Foundation (ECIF), which branched off from the ECCL as an independent foundation three years ago, recently contracted with Florida Gulf Coast University to conduct a Needs Assessment Study for Estero. The foundation turned to the ECCL for help in getting an electronic survey out to Estero residents who were up north for the summer, noted ECIF Chairman Wayne Smith. The ECCL also helped organize focus groups, he added.
Estero High School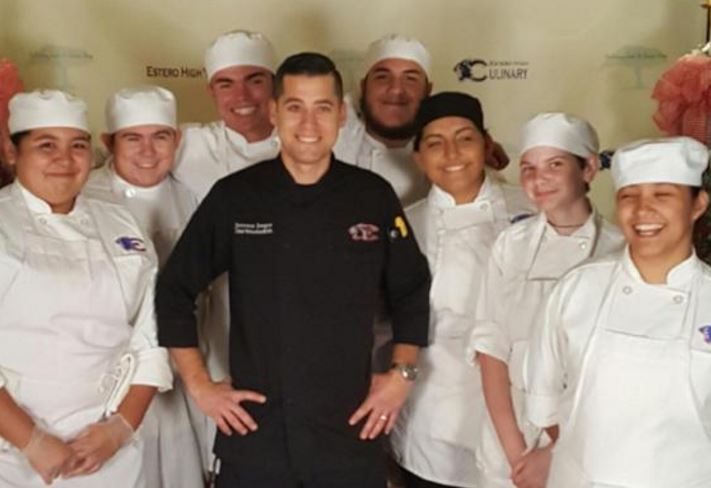 Estero High School's Culinary program is another benefactor of the ECCL's connections. A highly successful dinner fundraiser at Shadow Wood Country Club Dec. 19 brought in thousands of dollars for the culinary program. It all started with a meeting orchestrated by ECCL member Lena Boles. She connected Chef Educator Jeremy Jasper with Don Eslick and Mayor Nick Batos, and the three brainstormed a gala where culinary students would prepare a meal for 220 guests, representing a "who's who" of Estero.
"My biggest supporters have been the ECCL," Jasper said. "Without them, this dinner would never have come to fruition."
Koreshan State Historic Site
Koreshan State Historic Site Manager Rick Argo also says he is indebted to the ECCL. He transferred to the park in 2015 and was amazed when the ECCL offered to help promote park events.
"I appreciated it very much," Argo said. "The knowledge the senior leaders of the ECCL have of this area is phenomenal and has been a help for us in trying to integrate with the Village."
Village of Estero
Mayor Batos acknowledges the gratitude the Village owes to the ECCL, as a grassroots organization which has been operating in Estero for the last 15 years.
"The ECCL has been, and still is, a way that residents can gather and become informed of what is occurring in and around Estero and then work together to advocate for what they feel is best for them," Batos said.
Councilman Bill Ribble called ECCL "the horsepower behind the community." He noted the ECCL's Speakers Panel is particularly helpful in educating citizens so they feel confident in voicing opinions regarding action items at Village Council meetings.
The Continuing Mission
The ECCL's continuing mission is to help the Estero community to be informed and involved in Village, County, regional and State issues of impact. The ECCL's network of communities work together as the "voice of the people" to advocate for positive change.
The following 8 Core Benefits continue to offer value to ECCL members:
Forum for our Membership in Estero:We provide a forum for our membership to bring their "outside the gates" problems and concerns for resolution and support.
Clearinghouse for Ideas:Our monthly meetings act as a "Clearinghouse for Ideas" where people from all areas of the community can freely discuss each idea or suggestion.
Knowledge and Experience:Our leadership and membership has extensive knowledge and many years of experience in researching and solving a wide variety of community and governmental problems.
Public Information:We have a very strong commitment to helping our member communities and their residents to be fully informed about all the issues that are likely to impact their quality of life in Estero.
Strength in Numbers:We strongly believe in "strength in numbers." We are only as strong as the number of our members we can mobilize in support of our positions.
Communication Capabilities:We continually strive to improve and expand our communications capabilities with the 40,000 residents of Estero directly using our resources and indirectly through the capabilities of our community members.
Shared Communication Support:We add strength by providing communication services to other community organizations seeking to various opportunities or services for the residents of Estero.
Enhancement Through Collaboration:We believe we can better serve the citizens of Estero by collaborating with other organizations and groups that share our concerns.