Building Community
Events and News
The ECCL provides local event information to help build a stronger sense of community in Estero and surrounding communities.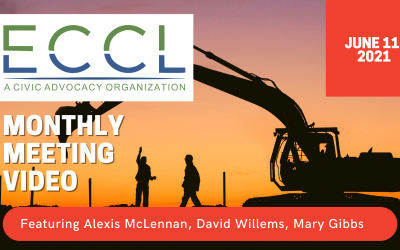 June ECCL Monthly Meeting The June 11, 2021 meeting of the ECCL was held virtually on Zoom. The featured speakers speakers were Alexis McLennan, Public Information/Public Education Director for San Carlos Fire Rescue; David Willems, Public Works Director of the...
Find Your Representatives
Contact information for local, state and national legislators.
Volunteer
The ECCL is made up entirely of volunteer residents, businesspeople, and you!
Support
Your contributions protect the voice of Estero residents and enable action before it's too late!