Check out the awesome Virtual Gala held for Junior Achievement on April 24th!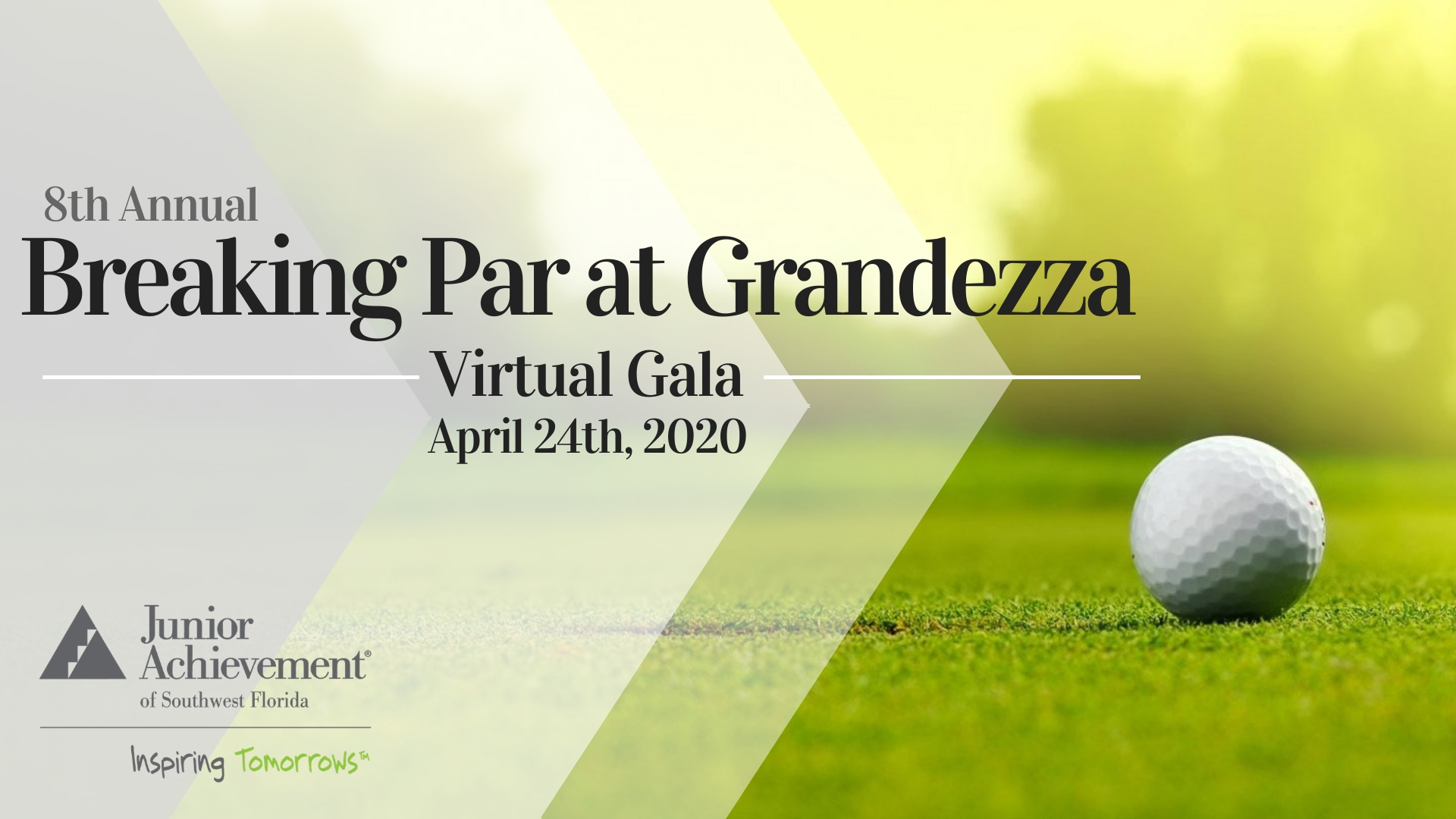 "Breaking Par at Grandezza"
Was Held Friday, April 24th
"Today is survival. Tomorrow will be a success, then a Celebration".
Unfortunately, COVID-19 forced us to postpone one of Junior Achievement's vital fundraisers, Breaking Par at Grandezza (2-day Gala & Golf event). This year, the Breaking Par Gala was a virtual live & real-time Happy Hour on Friday, April 24th at 7:00 PM. We are planning to have the golfing event later in the year.
Members of the Estero Council of Community Leaders (ECCL) Education Council have volunteered to help organize the 8th annual "Breaking Par at Grandezza" to benefit Junior Achievement of Southwest Florida (JA, 501 c 3). The Club at Grandezza in Estero, Florida, has been the Event's perennial Host with net proceeds of $382,000.
JA's Mission is to inspire and prepare young people to succeed in a global economy by focusing on three educational pillars: work readiness, entrepreneurship, and financial literacy. These volunteer-delivered Programs serve over 13,000 students in southwest Florida with the desire to help all students totaling more than 175,000 in Lee, Collier, and Charlotte Counties over the next five years!
Whereas much of our community has gone virtual in the current environment, so have JA Programs! JA has quickly pivoted to provide free online resources for teachers and parents to continue engaging and educating our students on the topics that matter the most to them. Because of this market shift of Social Distancing, now is the time for us to step up for Junior Achievement of Southwest Florida!